Why Go Green?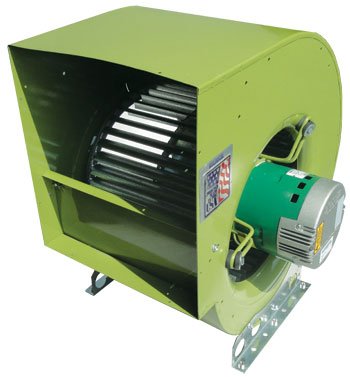 Airephase goes green with a totally newly designed unit and blower/motor assembly, the very heart of our system. Our new energy efficient and high efficiency ECM (electronically commutated motor) replaces a PSC motor while using up to 75% fewer watts. New ECM motor technology advancement creates immediate energy savings translating to immediate operational savings.
ECM technology is based upon a brush less-DC permanent magnet motor, vastly more efficient than PSC motors while providing far quieter operation, better air quality and airflow control translating to significant cost savings.
With advanced motor control features 6 different speed settings (at 1/2 & 1 HP) providing a wide range of operational options. The motor is designed to provide constant torque operation, thereby automatically adjusting its performance based upon any changing operational conditions.
Features like rotational sensing allow for the motor to automatically adjust for the correct operational direction. 120,208,230, 50/60Hz voltage wiring modes allows connection to virtually any power source, anywhere. The motor's intelligent controller monitors incoming voltage and frequency, then automatically adjusts to operate at the existing conditions with no performance loss.
Power surging is a thing of the past as the intelligent controls gradually ramp up the speed to avoid electrical surging. Motor efficiency improves by over 25% power consumption may be reduced up to 75%. The motor's operation being better controlled and monitored provides for much quieter and longer lasting modes of operation. Thermal overloads and sealed ball-bearings provide years of maintenance free operation.
When not operating at its optimum speed setting, the motor can be run at a fractional HP setting or in Constant Fan (CF) mode. This reduces energy consumption while keeping air constantly moving, filtered and redistributed throughout a facility. For less than 50* cents a day the CF mode filters airborne particulate, odors, and fumes that cause a stale, musty and stagnant air build-up during the off-hours. The low energy, almost silent CF mode can be manually activated by user or set to function automatically during regular working hours when combined with our optional (TSCMM) Timer Control hardware.
Besides having more systems installed worldwide and being the most documented system in the market, now we are more cost efficient to operate more versatile and user friendly. You would think it would make the competition green with envy.
..Go Green & Go Clean
* Calculation based upon 13 cents average cost per KWh.