Austin Air Cleaners provide the answers to clean air in offices and homes. Reliability in design, allows for continuous clean air for you and office staff.

The sturdy, well designed units are provided with easy to manage canister wheels for portability.

The units have excellent filtration media- a thick wrap around pre-filter, a fully body hospital grade filter followed by a gas phase, VOC (Volatile Organic Compound) filter.

Filters normally last five years, varying according to pollutant levels.



AllerAir air purifiers use a five-stage filtration process:
A pre-filter to capture large particles
A medical-grade HEPA filter guaranteed to trap 99.97% of airborne particles 0.3 microns in size
An activated carbon filter with pounds of granular virgin carbon to filter out chemicals, gases and odors
Two anti-microbial filters
Customize most AllerAir air purifiers with an additional level of air filtration by adding a UV (ultra violet) germicidal lamp.

UV works by breaking down microorganisms and disrupting their DNA, making them unable to reproduce and in effective, "kills" or neutralizes them. Great for airborne mold mycotoxins, bacteria and viruses.


environmental AIR SPONGE®(EAS)

For Purer, Fresher, Cleaner Air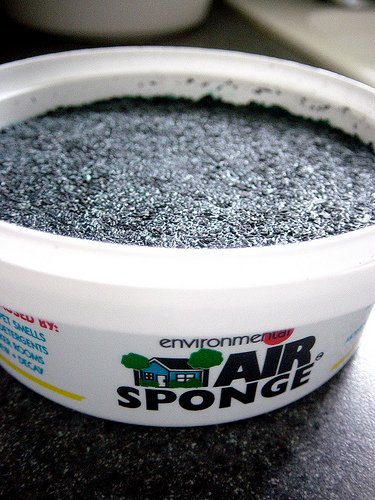 Environmental Air Sponge is an amazing paste-gel made of 18 biodegradable and ecological ingredients that absorbs pollutants in the air and literally remove strong odors of all kinds.

Contrarily to conventional air fresheners and other deodorants that simply mask odors by introducing perfume into the air, Environmental Air Sponge literally absorbs and removes strong odors and most pollutants suspended in the air, such as: fire smoke, tobacco smoke, humidity, mildew, pet smells, cleaning solvents, detergents, paint fumes, epoxy, gasoline, and much more…