AirMATION is a World Leader in Air Purification and Effective Diesel Exhaust Extraction

• Environmental Products for
Healthy, Safe Air
Breathe Easy!

• Proven and Tried Systems
Provide Reliability.

• Compliance with
Regulatory Standards.



Smoke Blotter®2-Stage System
Phantom Switch™ Zone Filtration
Phantom Switch™ is the world's only proximity sensitive automatic diesel emission control system. Radio signals automatically activate the filtration mode when the vehicle enters the Smog Free Zone, and continues to filter emissions until the vehicle drives out of range. This supplements or eliminates engine idle restrictions.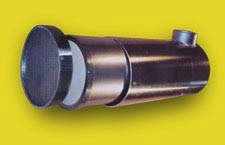 MICROCON®CD HUV

The MICROCON®CD-HUV (MCDHUV) is a ceiling mounted high efficiency, high capacity, in-room air purification unit that utilizes both HEPA filtration and germicidal UV irradiation to eliminate various airborne pathogens.

The MICROCON®CD-HUV (MCDHUV) is independent of the ventilation system, thereby constantly re-circulating highly filtered pollutant-free air throughout the room.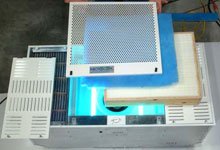 Breathable air that can be contaminated by evidence and property storage poses a health and respiratory hazard to occupants. This is especially true if exposure to blood-borne pathogens, lead dust contamination, bacteria and viral pollutants are present in the area.