Air Technology Solutions — #1 in Air Purification and Effective Air Quality Control.
Air Technology Solutions provides industry-leading , state-of-the-art equipment technology to provide innovative, engineered air purification, dust, odor, chemical, biological extraction and control solutions.

Our trained staff of engineers, project managers and installers are regarded for developing solutions for complex air quality issues. Our client base includes Fire/EMS Departments, Emergency Service Personnel, US Government Agencies, Engineers and Architects, Contractors, Public Works Superintendents, Vehicle Maintenance Managers, Law Enforcement, Hospitals and Schools.
Air Technology Solutions is a World Leader in Air Purification and Effective Air Quality Control

• Environmental Products for Healthy, Safe Air
Breathe Easy!

• Proven and Tried Systems Provide Reliability.

• Compliance with
Regulatory Standards.

• Trusted by
Hospitals, Fire/EMS.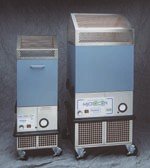 Medical Quality Personal Air Purification:

While Air Technology Solutions primarily services large industrial commercial clients, we carry a full line of leading products designed for small applications and personal use.




Government agencies, Fire/EMS, and Hospitals entrust their health and air quality to us.

So if you suffer from allergies, have trouble sleeping, or are looking for a whole home solution check out one of the leading suppliers in the industry before you look anywhere else.