Austin Air Cleaners provide the answers to clean air in offices and homes. Reliability in design, allows for continuous clean air for you and office staff.

The sturdy, well designed units are provided with easy to manage canister wheels for portability.

The units have excellent filtration media- a thick wrap around pre-filter, a fully body hospital grade filter followed by a gas phase, VOC (Volatile Organic Compound) filter.

Filters normally last five years, varying according to pollutant levels.
MICROCON® CD HUV
The MICROCON® CD-HUV (MCDHUV) is a ceiling mounted high efficiency, high capacity, in-room air purification unit that utilizes both HEPA filtration and germicidal UV irradiation to eliminate various airborne pathogens.

The MICROCON® CD-HUV (MCDHUV) is independent of the ventilation system, thereby constantly re-circulating highly filtered pollutant-free air throughout the room.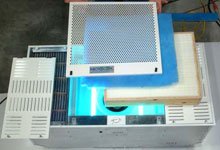 Breathable air that can be contaminated by evidence and property storage poses a health and respiratory hazard to occupants. This is especially true if exposure to blood-borne pathogens, lead dust contamination, bacteria and viral pollutants are present in the area.


environmental AIR SPONGE®(EAS)

For Purer, Fresher, Cleaner Air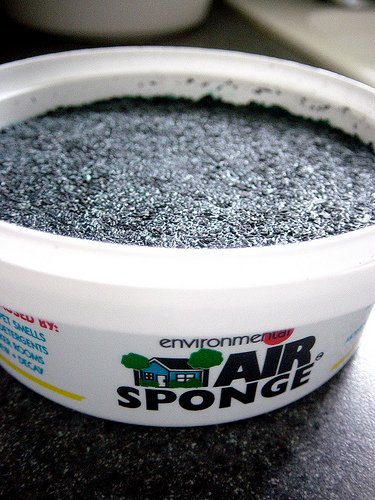 Environmental Air Sponge is an amazing paste-gel made of 18 biodegradable and ecological ingredients that absorbs pollutants in the air and literally remove strong odors of all kinds.

Contrarily to conventional air fresheners and other deodorants that simply mask odors by introducing perfume into the air, Environmental Air Sponge literally absorbs and removes strong odors and most pollutants suspended in the air, such as: fire smoke, tobacco smoke, humidity, mildew, pet smells, cleaning solvents, detergents, paint fumes, epoxy, gasoline, and much more…